CTEK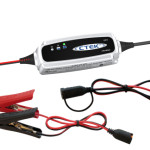 Your ideal maintenance battery charger for 12-volt batteries
The US 800 is a great 12-volt battery charger in small format and extremely good as a maintenance battery charger for seasonal or hobby vehicles with batteries up to 100Ah. It easily charges batteries common to motorbikes, jet skis, snowmobiles or lawnmowers.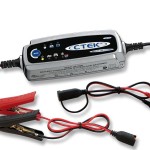 Practical all-round battery charger that every householdshould have.
The MULTI US 3300 is a versatile battery charger in a compact format that makes it convenient and easy to charge and maintain all household vehicles. The special cold mode means that you can also charge during cold winters days without problems. The MULTI US 3300 satisfies all the home's battery charging needs as it charges all types of 12V batteries such as your car, motorcycle, lawnmower, jet ski, snowmobile, caravan or smaller size boats.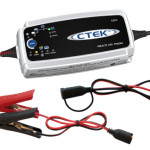 The powerful universal battery charger.
The MULTI US 7000 is the ideal battery charger for your caravan, car and boat. The battery charger is well suited for all-year use. Thanks to its SUPPLY mode the battery charger provides power even without a battery. The SUPPLY mode is indispensable when changing the battery as you avoid losing complicated program settings. Using RECOND mode, you can correct the acid stratification that often occurs in deeply discharged batteries. The battery thereby has its power restored and has a longer service life.